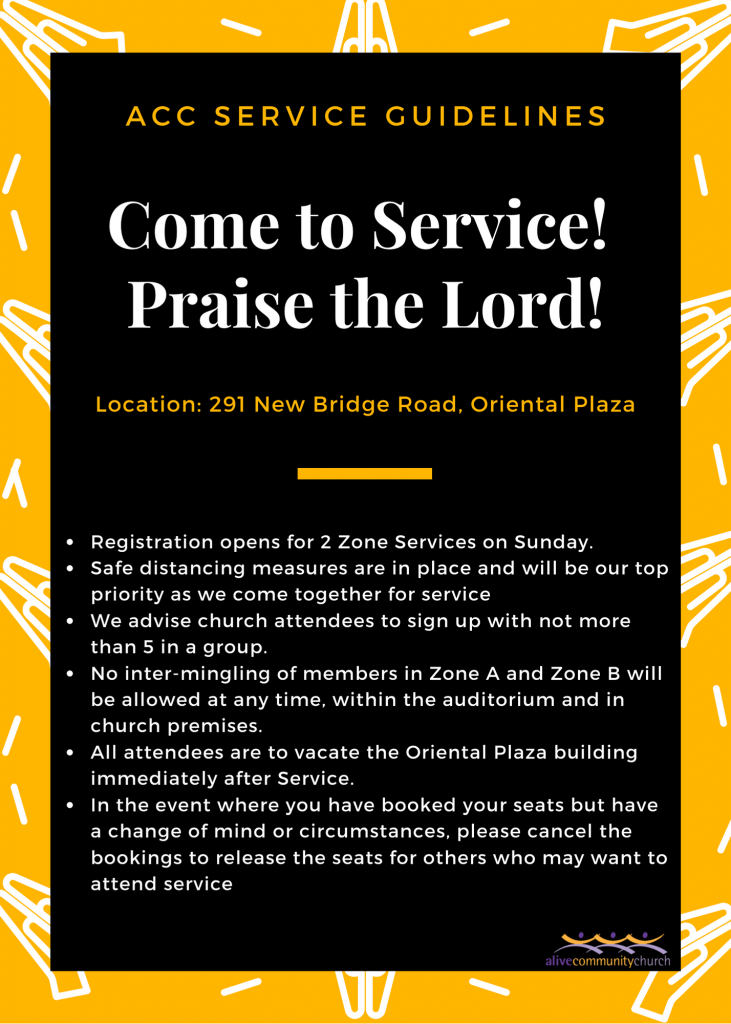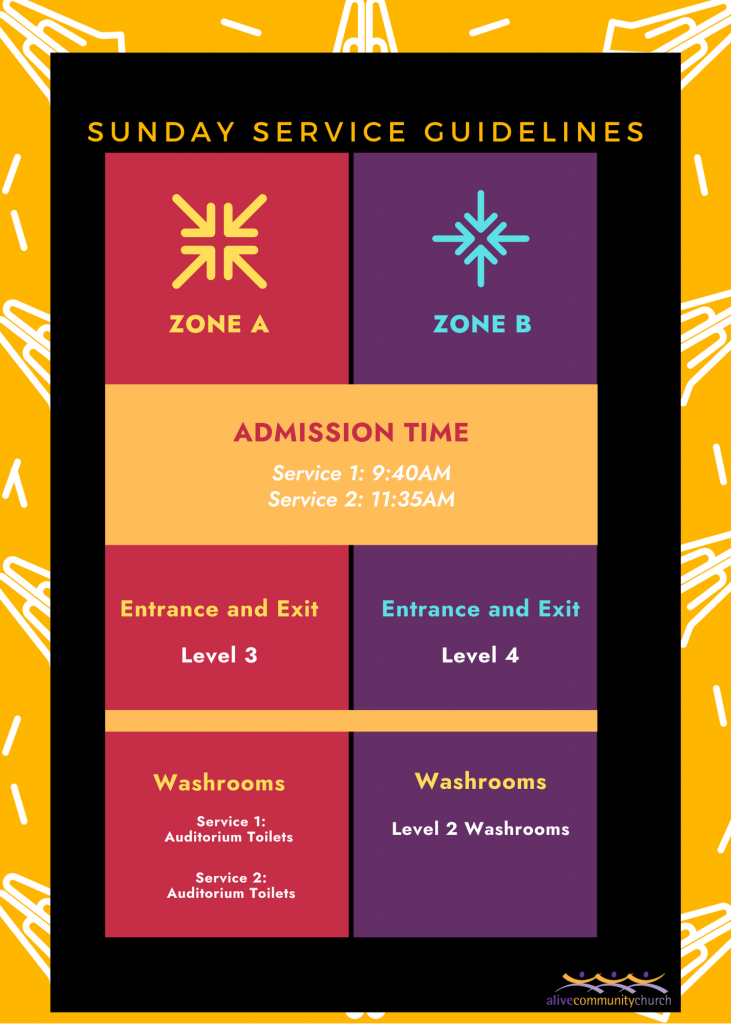 Worship Service Registration
Thank God we are approved to conduct in-person Worship Services for up to 100 people. Up to 50 persons each in Zone A and in Zone B.
Everyone can come down for worship service now!
Scroll down for the registration link.
There will be two services each Sunday. 
 Service 1: 10.00 am – 11.15 am 
 Service 2: 11.45 am – 1.00 pm